As we mentioned in last week's blog, the sales figures for vocational trucks have been impressing those in the trucking industry nationwide. That trend, it appears, shows no sign of stopping, as the vice president of sales and marketing for Daimler Trucks North America, Richard Howard, was recently quoted in an article from Fleet Owner saying that there has never been a better time to be in the industry than this "Golden Age" of technological and sales advancements.
There are many reasons behind this confidence in trucking, and none of them are unfounded. Already sales figures for vocational trucks have increased over the past few years, and new and expanding product lines are said to be the next step for the country's top brands. But there is also an overall commitment to improving trucking services, a vision shared by Baltimore Freightliner-Western Star. Shops will now give quick and accurate assessments of the work that needs to be done; the wait for an assessment, in the past, sometimes took longer than the actual work itself could. The new organizational systems, bolstered by new technologies, is allowing for fast, efficient, and precise customer service, which is good news for truckers and truck owners alike.
Vocational trucks can last for up to ten years when they receive this high level of care. Longer lasting trucks, coupled with new fuel innovations such as natural gas engines, have made the trucking industry the one to watch in terms of which businesses will be the biggest success stories in the coming years. Baltimore Freightliner-Western Star will continue its commitment to matching that level of success through its top-notch customer service and industry knowledge.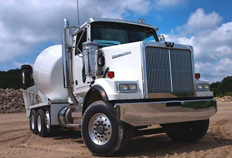 If you're in the trucking business or are looking to expand your business through trucking, call on Baltimore Freightliner-Western Star to take care of your trucking needs. You can call toll-free at 800-832-7278 or locally at 410-685-4474. You can also shoot us an email with your questions or concerns at info@baltimorefreightliner.com.
Since 1986, Baltimore Freightliner-Western Star has provided top quality service for the trucking industry. Whether you need to purchase specialized truck parts from our expansive inventory, expand your fleet with our selection of top-tier trucks, or have your company's trucks serviced or repaired, Baltimore Freightliner-Western Star is the best choice in trucking. Become one of our many satisfied customers today!
Be sure to follow us on Google+ and find us on Facebook to stay up-to-date on all the latest from Baltimore Freightliner-Western Star. Follow us on Twitter too: @bmorefreight.
Source:
Fleet Owner
Tags: DTNA, vocational trucks