According to a piece in a recent edition of Transport Topics, the trucking industry has even more to smile about this summer than an improvement in vocational truck sales. The sales figures are in for July, and they are showing a whopping 22.5% jump for heavy-duty truck sales in America compared to last year's comparable numbers. Daimler Trucks North America's Freightliner brand in particular showed impressive individual figures and remains the leading truck brand sold with 6,451 units. So what exactly is responsible for this marked surge in truck sales? Baltimore Freightliner-Western Star has some insight.
Out with the old
One factor that has definitely contributing to these record truck sales is the new technology available to the trucking industry. People are looking to replace older models and outdated tech with the latest innovations that they know will keep them ahead of the pack. Older trucks are less efficient and can be expensive to maintain and find new parts for, whereas a newer truck offers all the benefits of a cutting-edge design, including energy efficiency, a major selling point.
Supply and demand
With an economy that is steadily improving, people are finding the need once more for new trucks. The demand for better, modern trucks has increased to keep up with businesses that are once again able to expand. When other industries are showing healthy development, so does the trucking industry.
Overall, it looks as though the success of brands like Freightliner will continue well into the future. Do you have more questions about the trucking industry and the kinds of trucks you should be investing in? Call Baltimore Freightliner-Western Star today for more information.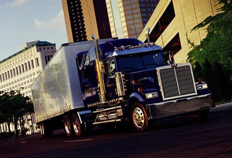 Baltimore Freightliner-Western Star
If you're in the trucking business or are looking to expand your business through trucking, call on Baltimore Freightliner-Western Star to take care of your trucking needs. You can call toll-free at 800-832-7278 or locally at 410-685-4474. You can also shoot us an email with your questions or concerns at info@baltimorefreightliner.com.
Since 1986, Baltimore Freightliner-Western Star has provided top quality service for the trucking industry. Whether you need to purchase specialized truck parts from our expansive inventory, expand your fleet with our selection of top-tier trucks, or have your company's trucks serviced or repaired, Baltimore Freightliner-Western Star is the best choice in trucking. Become one of our many satisfied customers today!
Be sure to follow us on Google+ and find us on Facebook to stay up-to-date on all the latest from Baltimore Freightliner-Western Star. Follow us on Twitter too: @bmorefreight.
Source:
http://www.ttnews.com/articles/petemplate.aspx?storyid=35771&page=1
smile
Tags: heavy duty, truck sales