While the economic recession did affect many industries, some are coming out of it newly strengthened and ready to keep progressing further. The trucking industry is certainly among those; Daimler Trucks North America, the parent of Freightliner and Western Star trucks, has seen immense improvement in vocational truck sales over the course of the last year, and there's no sign of stopping.
According to a recent article from Transport Topics, DTNA has noticed a distinct pattern of rapid growth in sales for Freightliner SD and M2 vocational trucks over the last five years. What exactly qualifies as a vocational truck? DTNA general manager David Hames says that there are essentially six types of vocational trucks: trucks for specialized hauling purposes, for government usage, for construction, for refuse, for utility company usage, and for food and beverage usage. The sales of these kinds of trucks indicate an overall improvement in the market; if these kinds of companies require and can afford to expand their truck fleets, then this shows economic development.
Freightliner vocational truck sales are a strong indicator of a healthier economy and their sales to truck equipment manufacturers give more and more companies access to necessary truck parts to maintain their fleets. If you are involved in a business that is seeking a way to expand, start with Baltimore Freightliner-Western Star and see why these high quality vocational trucks are in such high demand.
Interested in finding out more about our services? Visit our homepage today!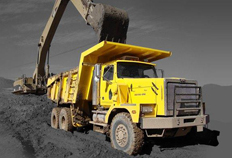 If you're in the trucking business or are looking to expand your business through trucking, call on Baltimore Freightliner-Western Star to take care of your trucking needs. You can call toll-free at 800-832-7278 or locally at 410-685-4474. You can also shoot us an email with your questions or concerns at info@baltimorefreightliner.com.
Since 1986, Baltimore Freightliner-Western Star has provided top quality service for the trucking industry. Whether you need to purchase specialized truck parts from our expansive inventory, expand your fleet with our selection of top-tier trucks, or have your company's trucks serviced or repaired, Baltimore Freightliner-Western Star is the best choice in trucking. Become one of our many satisfied customers today!
Be sure to follow us on Google+ and find us on Facebook to stay up-to-date on all the latest from Baltimore Freightliner-Western Star. Follow us on Twitter too: @bmorefreight.
Source:
Transport Topics
Tags: DTNA, Freightliner, vocational truck sales