As we mentioned in a recent post, the trucking industry has been moving more and more towards developing fuel-efficient trucks to deal with rising energy expenditures. One of Baltimore's (and the nation's) best brands—Freightliner— has developed a new engine designed with this new era of green technology in mind: the Cummins Westport ISX12 G.
According to a recent article in Fleet Owner, the ISX12 G is an engine for heavy-duty Freightliner trucks, cranes, and mixers that runs on natural gas. Natural gas is an inexpensive, clean-burning fuel source, and the sales for cars with CNG (compressed natural gas) technology skyrocketed in 2012. For heavy-duty trucks, natural gas is an even more valuable option because the size and workload of these trucks necessitates that they use more fuel. That's part of what makes Freightliner's new engine so revolutionary; it could be the first step in changing the face of truck fuel consumption for the future.
The ISX12 G will be available as a factory-installed feature of the Freightliner 114SD by the beginning of 2015, according to Fleet Owner. In addition to this new engine for heavy-duty trucks, Freightliner has fuel-efficient options for natural gas engine vehicles in other models, including the Cascadia 113. All in all, it looks as though the trend towards greener driving and fuel-efficient vehicles is not going anywhere, and Freightliner, as usual, finds itself at the forefront of innovation in the trucking industry.
Want to talk to your local Freightliner expert about fuel-efficient truck options or other trucking questions? Call Baltimore Freightliner-Western Star today.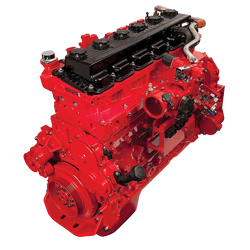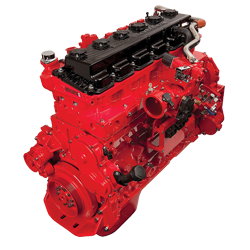 If you're in the trucking business or are looking to expand your business through trucking, call on Baltimore Freightliner-Western Star to take care of your trucking needs. You can call toll-free at 800-832-7278 or locally at 410-685-4474. You can also shoot us an email with your questions or concerns at info@baltimorefreightliner.com.
Since 1986, Baltimore Freightliner-Western Star has provided top quality service for the trucking industry. Whether you need to purchase specialized truck parts from our expansive inventory, expand your fleet with our selection of top-tier trucks, or have your company's trucks serviced or repaired, Baltimore Freightliner-Western Star is the best choice in trucking. Become one of our many satisfied customers today!
Be sure to follow us on Google+ and find us on Facebook to stay up-to-date on all the latest from Baltimore Freightliner-Western Star. Follow us on Twitter too: @bmorefreight.
Sources:
Fleet Owner
Market Realist