Daimler Trucks North America has reached a major milestone (though we're not talking literal miles this time!) for their innovation and exciting Truck Bucks program. The program itself is not even a year old- DTNA launched it back in March at the Mid-America Trucking Show- but it has already reached a considerable number of members: 10,000 according to the latest Aftermarket Update newsletter! So what exactly is the Truck Bucks program, and how can your business come to benefit from it? Read on to find out more.
Truck Bucks: DTNA's Version of VIP Programming
The Truck Bucks program was designed to benefit both drivers and fleet owners. Card-holding members of Truck Bucks are able to get discounts on everything from new parts to maintenance services from those Freightliner and Western Star locations that are participating in the program. DTNA wanted to ensure that members had a user-friendly experience with Truck Bucks, and so they developed mytruckbucks.com for members to view the exclusive discounts and specials being offered, as well as keep track of product inventories at their favorite DTNA locations.
How Can I Sign Up for Truck Bucks?
Truck Bucks sign-up is easy: both in-store and online, people have the opportunity to register for this amazing deal. The system is easy for members to manage on their own; instead of keeping track of individual coupons or punch cards, the single Truck Bucks membership card presented at check-out guarantees them all the deductions and bonuses of the program. Check Truck Bucks out at your favorite Freightliner-Western Star location today!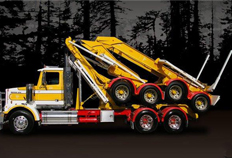 Baltimore Freightliner-Western Star
If you're in the trucking business or are looking to expand your business through trucking, call on Baltimore Freightliner-Western Star to take care of your trucking needs. You can call toll-free at 800-832-7278 or locally at 410-685-4474. You can also shoot us an email with your questions or concerns at info@baltimorefreightliner.com.
Since 1986, Baltimore Freightliner-Western Star has provided top quality service for the trucking industry. Whether you need to purchase specialized truck parts from our expansive inventory, expand your fleet with our selection of top-tier trucks, or have your company's trucks serviced or repaired, Baltimore Freightliner-Western Star is the best choice in trucking. Become one of our many satisfied customers today!
Be sure to follow us on Google+ and find us on Facebook to stay up-to-date on all the latest from Baltimore Freightliner-Western Star. Follow us on Twitter too: @bmorefreight.
Tags: DTNA, Truck bucks