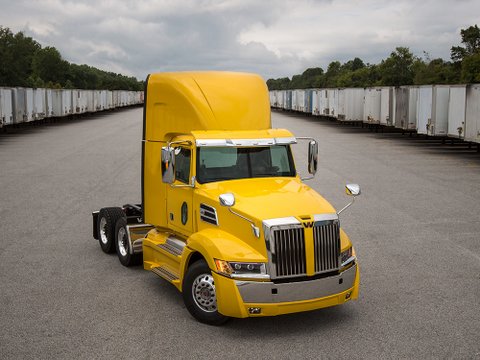 Is it Christmas already?! It certainly felt like it when we heard Western Star's latest announcement: the unveiling of their new highway tractor 5700XE. According to the latest issue of Transport Topics magazine, the new truck was on display for executives late last week at a presentation outside of Las Vegas, and it will be available to order starting this fall. It is projected to be in full production by the beginning of next July.
Before we get into the details of the performance of the 5700XE, we should really talk about the exceptional new design. Per an article from Successful Dealer, the 5700XE is sleeker, more sculpted, and more aerodynamic than other trucks on the road, lending it a revolutionary new look that is sure to make an eye-catching addition to any fleet.
The most newsworthy note about the 5700XE, however, is its fuel efficiency. The XE stands for "extreme efficiency," which essentially says it all. The 5700XE has already earned the EPA emissions credits and ranked in the strictest category for Greenhouse Gas emissions, and it has the most fuel efficient powertrain available. Altogether, we'd say that this makes for the perfect investment for fleet owners looking to have a great-looking truck with even better efficiency and mileage.
Are you looking to get your hands on the latest Western Star 5700XE? Stay tuned in to find out when ordering officially launches, and don't forget to get in touch with Baltimore Freightliner-Western Star to stay up-to-date!
Baltimore Freightliner-Western Star
If you're in the trucking business or are looking to expand your business through trucking, call on Baltimore Freightliner-Western Star to take care of your trucking needs. You can call toll-free at 800-832-7278 or locally at 410-685-4474. You can also shoot us an email with your questions or concerns at info@baltimorefreightliner.com.
Since 1986, Baltimore Freightliner-Western Star has provided top quality service for the trucking industry. Whether you need to purchase specialized truck parts from our expansive inventory, expand your fleet with our selection of top-tier trucks, or have your company's trucks serviced or repaired, Baltimore Freightliner-Western Star is the best choice in trucking. Become one of our many satisfied customers today!
Be sure to follow us on Google+ and find us on Facebook to stay up-to-date on all the latest from Baltimore Freightliner-Western Star. Follow us on Twitter too: @bmorefreight.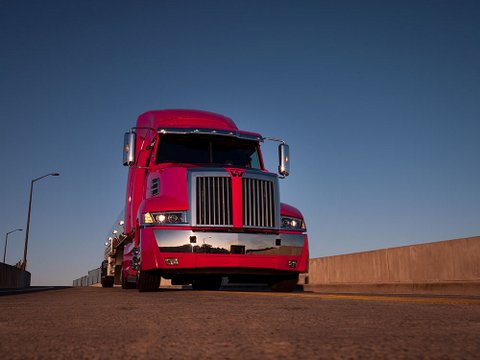 Source:
http://www.successfuldealer.com/western-star-unveils-new-aero-truck/?utm_source=daily&utm_medium=email&utm_content=09-12-2014&utm_campaign=SD&ust_id=ae4c9d063d&
Tags: 5700XE, Western Star