Baltimore Freightliner-Western Star, a subsidiary of Daimler Trucks North America, recently received some big news for the trucking industry. Daimler Trucks North America (DTNA) has followed many other companies and industries in getting today's technology involved with how they do business.
With DTNA's latest innovation, the way customers have access to their products will be forever revolutionized.
The concept of DTNA's latest change is to make the things its customers need more accessible. It is an electronic commerce platform that connects customers with DTNA locations nationwide. When using the platform, customers can now see what trucking parts are available at which DTNA outlets, such as your local Baltimore Freightliner-Western Star. The system, known as "Pinnacle Truck Parts," is just the most recent addition to the DTNA Pinnacle Fleet Solutions family.
By incorporating efficient, reliable, and customer-friendly technology into their business plan, DTNA has changed the way those in the trucking business will be able to function. With the nature of the trucking business, you may not always be near your local trucking parts distributor when the need arises for a new part. By using DTNA's Pinnacle Truck Parts platform, you will be able to locate the resources you need to continue running your business, no matter where you are in the country. Baltimore Freightliner-Western Star suggests keeping your eyes open for more technological additions to the trucking industry in the years to come; it's changing the way that we all do business, for the better!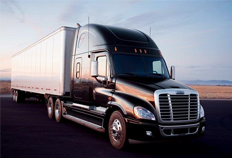 If you're in the trucking business or are looking to expand your business through trucking, call on Baltimore Freightliner-Western Star to take care of your trucking needs. You can call toll-free at 800-832-7278 or locally at 410-685-4474. You can also shoot us an email with your questions or concerns at info@baltimorefreightliner.com.
Since 1986, Baltimore Freightliner-Western Star has provided top quality service for the trucking industry. Whether you need to purchase specialized truck parts from our expansive inventory, expand your fleet with our selection of top-tier trucks, or have your company's trucks serviced or repaired, Baltimore Freightliner-Western Star is the best choice in trucking. Become one of our many satisfied customers today!
Be sure to follow us on Google+ and find us on Facebook to stay up-to-date on all the latest from Baltimore Freightliner-Western Star. Follow us on Twitter too: @bmorefreight.
Source:
http://www.ttnews.com/articles/basetemplate.aspx?storyid=35335
Tags: DTNA, trucking technology