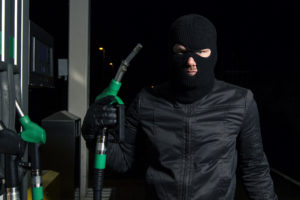 As a trucker on the road, there are many threats you have to consider: maintenance issues, other drivers, road hazards, and even other humans. Many not-so-well-intentioned people may be inclined to take advantage of the often dark and secluded nature of truck stops. Knowing how to look out for yourself and having plans to keep yourself safe is critical. Today we'll walk you through a few tips to help keep you safe. 
Be Aware Of Your Surroundings 
Regardless of how secure you think you might be, staying aware of your surroundings is always a critical move. Whether you're at risk of falling items, a moving vehicle, or other humans, staying attentive is essential. You must also consider your environmental surroundings, if you're in an area with large or aggressive wildlife like coyotes or bears, places like remote rest stops with plenty of human food waste are a target, and these wild animals may become defensive. 
Take Precautions At Night 
When walking around at night, you need to take extra precautions. Along with staying visible by way of high visibility or reflective clothing, you need to consider the added threat. Always stay in well-lit areas and carry a flashlight when possible. 
Stay Away From Between Trailers 
The space between trailers, particularly at night, can be incredibly dangerous as there are plenty of dark places to hide. The spaces under your truck or on your catwalk allow for someone to easily spring on you. If you believe someone is on your truck, rather than dropping the trailer or getting out and putting yourself at risk, you might simply start the truck and pull into the fuel island where there will be lighting, other people, and maybe even cameras. 
Consider Improvised Protection 
Depending on where you're from, your first instinct may be to always have a firearm on you, but this can put you at risk of legal issues. Instead, consider less formal weapons like metal flashlights, wasp spray, a tire thumper, wrench, hammer, or even exercise equipment like a dumbbell. All of these will not only let you maintain your security, but they'll significantly reduce your chances of legal ramifications or misunderstandings. 
Baltimore Freight-Liner Western For All Your Trucking Needs
Whether you are looking to upgrade your fleet to tow trucks or simply interested in the latest trucking technology, you can rely on Baltimore Freightliner-Western Star. We have provided top-notch service for the trucking industry for 30 years and would love to assist you in buying a new top-of-the-line truck, finding the specialty parts you need, or repairing your truck. Give us a call toll-free at 800-832-7278 or locally at 410-685-4474, or contact us online. To find out more about what we are up to, follow us on Facebook, Twitter, and Pinterest.
Tags: female trucker, safety, trucker, trucking lifestyle