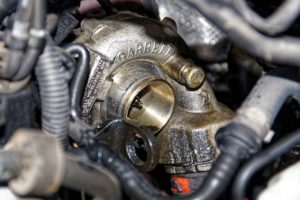 Whether or not you are new to trucking, you already know that there is a clear difference between cars and large commercial vehicles. In particular, semi-trucks run on diesel engines, which have their differences and similarities to a standard car engine. There has been a lot of misinformation about how to treat a diesel engine, and this post will help to clear up the three biggest misunderstandings.
Coolant
In standard vehicles, the best way to tell whether the engine is warm is by checking the coolant temperature. Therefore, it is common to incorrectly assume that the same goes for a diesel engine. But diesel engines are built with a larger capacity; this means that even when the coolant is at a high temperature, the engine itself may still need to warm up.
Engine Wear
When it comes to warming up diesel engines if people make the mistake of driving right after starting the engine. If you're new to diesel, then you might be surprised to know that most of the wear to a diesel engine occurs when you start it and not while it is running. This is because it takes a longer time for the oil in a diesel engine to get flowing. The best way to reduce engine wear is by waiting at least a few seconds after starting the engine before driving so that it can warm up properly.
Idling
Lastly, a misunderstanding on the opposite end of the spectrum is that to keep a diesel engine from going cold, you need to keep it idling. But the truth is that, even though idling doesn't burn a lot of fuel, it will put much more wear on your engine than if you turn it off, restart it, and let it warm up. Also, idling will generate unnecessary fumes, which adds to pollution.
Baltimore Freightliner-Western for all Your Trucking Needs!
Whether you are looking to upgrade your fleet to tow trucks or simply interested in the latest trucking technology, you can rely on Baltimore Freightliner-Western Star. We have provided top-notch service for the trucking industry for 30 years and would love to assist you in buying a new top-of-the-line truck, finding the specialty parts you need, or repairing your truck. Give us a call toll-free at 800-832-7278 or locally at 410-685-4474, or contact us online. To find out more about what we are up to, follow us on Facebook and Twitter.
Tags: diesel engine, diesel engines, engines, trucking basics