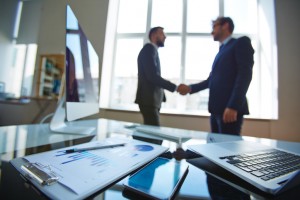 Mercedes-Benz will reportedly move the production of the vans it sells in the United States and Canada to North Charleston, S.C., by the end of the decade. This plant will nearly triple its existing manufacturing footprint.   
The New Plant And The "Chicken Tax"
While surrounded by a number of dignitaries which include Sen. Lindsay Graham (R-SC) and Gov. Nikki Haley, Mercedes-Benz and Daimler leaders celebrated the beginning of the plant's construction at a ceremony held on July 27th. They went more in depth on the details regarding their plans to stop importing these vans from Dusseldorf and engaging in a complex and time consuming assembly process to avoid the hefty tax levied on trucks built in Europe. This 25% tariff on the vehicles is known as the "chicken tax."
Details Regarding The New Mercedes-Benz Plant  
Mercedes-Benz will invest $500 million in expanding its existing assembly plant. What is currently a 409,000 square-foot space will be expanded to a 1.1 million square-foot space. A 2.8 million square-foot marshalling yard will also be constructed for finished vehicles.
This Will Help Meet Higher Demand  
This new plant will help Mercedes-Benz meet the increase in demand for a number of its vehicles. These include the full-size sprinter and mid-size metris models. They sold roughly 29,800 vans of these types in 2015. This is a whopping 16% increase in sales from the year before. The construction of this plant will answer for the rise in demand of these high quality vehicles from drivers.
Get In Touch With Baltimore Freightliner Western Star Today
If you're in the trucking business or are looking to discover more about commercial truck sales, call on Baltimore Freightliner-Western Star. You can call toll-free at 800-832-7278 or locally at 410-685-4474 or email us your questions and concerns at info@baltimorefreightliner.com. Does your truck need repair, maintenance, or service? Contact our service manager, Jessica Levine, atjessica.levine@baltimorefreightliner.com.
Since 1986, Baltimore Freightliner-Western Star has provided top quality service for the trucking industry. Whether you need to purchase specialized truck parts from our expansive inventory, grow your fleet with our selection of top-tier trucks, or have your company's trucks serviced or repaired, Baltimore Freightliner-Western Star is the best choice in trucking.
Become one of our many satisfied customers today!
Be sure to follow us on Google+, Twitter, Pinterest, and Facebook to stay up-to-date on all the latest from Baltimore Freightliner-Western Star.
Tags: mercedez-benz, truck news, trucker news