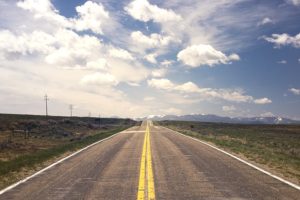 Trucking involves long hours alone on the road, and it can get easy to feel bored or lonely. But, there are also a lot of benefits to having time to yourself. Here are a few ways you can turn your trucking routine around.
Make it a Game
Although trucking life can be hard and lonely, there are several opportunities to embrace the adventure on the road as well. After all, getting to travel was one of the many things that attracted you to a career as a trucker. Keep your eyes open for opportunities to turn parts of your job into road trip games. For example, you can collect the cards from your Cat scale weigh-ins or get a map to mark all of the states you have been too. Another fun thing to collect is the stories of interesting encounters and experiences you had on the road.
Plan Your Home Life
Oftentimes when truckers are on the road for weeks or months away from their home, they can become out of touch with their lives in the "real world." It can be hard when you have so many stories of your life on the road to share to come back home and see how much life has gone on without you. Your friends and family will always love and appreciate you, but it might feel like they got used to life without you. After being alone, you missed them so much more than they missed you. But it doesn't have to be this way. You can invest some of your alone time in planning ahead for what you will do on your break. If you have kids, plan a fun trip or family outing that you all can look forward to. And date night is a must for your significant other. It's better to have a plan for your times at home than to miss out on connecting with your loved ones.
Other Options
It's okay to feel lonely on the road, but if the long hours of solitude are getting to be too much, that doesn't mean you have to give up trucking for good. Talk to your boss, if you can, about adjusting your hours. There are several trucking companies that have schedules that let you come home on the weekends or even every night, as long as you don't mind staying local. But if you'd rather keep your schedule or changing it isn't an option, you could look into other accommodations. More recently, trucking companies are allowing spouses to ride together or even letting pets come aboard. In both cases, you will need to ask about what rules and specifics apply to your company.
Contact Baltimore Freightliner-Western for all Your Trucking Needs!
Whether you are looking to upgrade your fleet to tow trucks or simply interested in the latest trucking technology, you can rely on Baltimore Freightliner-Western Star. We have provided top-notch service for the trucking industry for 30 years and would love to assist you in buying a new top-of-the-line truck, finding the specialty parts you need, or repairing your truck. Give us a call toll-free at 800-832-7278 or locally at 410-685-4474, or contact us online. To find out more about what we are up to, follow us on Facebook, Twitter, and Pinterest.
Tags: truck drivers, truck driving, truck driving career, trucking, trucking industry, trucking lifestyle