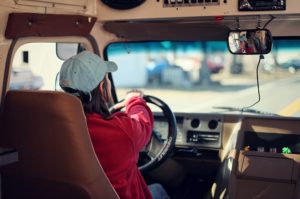 Some might say that we live in a tense and angry world these days. Whether or not you agree, it's more than likely that you have seen that come out in angry drivers on the highway. One car goes too fast or too slow or turns an unexpected way, and there's honking and swearing. But the trick with road rage is that it's a mind game. If you know how to avoid getting sucked in, then you'll enjoy a much more peaceful time on the road.
Take Care of Yourself First
A lot of times you'll get into situations that you can't avoid, like a massive traffic jam. But if you prepare yourself ahead of time, you can avoid descending into road rage. It might sound funny but "hanger," aka hunger plus anger, is a real thing. So is the idea of becoming crabby when tired. It's best to get a full nights rest before a long trip and make sure to bring some healthy snacks. You might be surprised at how much better you feel, even if cars cut you off or try to pass you in an intersection.
It's Never Personal
The road rage mentality is a lot like mean internet comments; people can hide behind the safety of their usernames—or in this case cars—and feel free to act more rude and aggressive then they would without this shield. So even if someone shouts out something incredibly offensive that sounds personal, remember that they have no clue who you are. Even if they don't deserve it, give a rude driver the benefit of the doubt that they're just having a bad day. You'll feel much better separating from the situation instead of feeding off of their negativity.
Road Rage Isn't Worth It
A lot of times, people will get so obsessed by the principle of the matter that they will not realize how dangerous road rage is. Driving recklessly in order to retaliate after someone cut you off or taking your eyes off the road to send someone a message will potentially lead to a deadly accident. Especially while trucking, sometimes the best thing you can do is to let whoever honked too many times to just go on their way. It's better to let one incident go than to become distracted by trying to tell them off and get into a worse situation.
Baltimore Freightliner-Western for all Your Trucking Needs!
Whether you are looking to upgrade your fleet to tow trucks or simply interested in the latest trucking technology, you can rely on Baltimore Freightliner-Western Star. We have provided top-notch service for the trucking industry for 30 years and would love to assist you in buying a new top-of-the-line truck, finding the specialty parts you need, or repairing your truck. Give us a call toll-free at 800-832-7278 or locally at 410-685-4474, or contact us online. To find out more about what we are up to, follow us on Facebook, Twitter,and Pinterest.
Tags: road rage