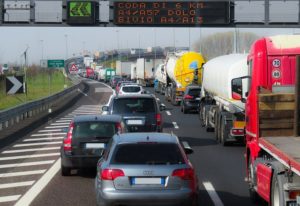 Aside from the sheer size difference, commercial trucks have several key differences from a normal car. Especially if you've never learned to drive a semi truck before, you need to make sure that you know what new things to expect when you get behind the wheel.
Regulations
There are a lot more rules and regulations for truck driving that you will need to keep track of. When getting your CDL license, you will learn that the process is a whole new ball game. And there are the Federal Motor Carrier Safety Administration (FMCSA) regulations for commercial vehicles. Not to mention, you will be driving across several states that each have their own different variations of laws for large commercial vehicles. If this all sounds like a headache, just remember that as long as you drive safely, you are likely to avoid most of the red tape.
Turning
Another important difference is that new drives can find turning a semi truck to be difficult. Most trucks are at least fifty feet long, and that combined with their height makes turning risky because you could potentially roll the truck. It's likely that most of your training will be devoted to making sure that you can turn the truck without tipping and without hitting other cars.
Blind Spots
Although every vehicle has its blind spots, the ones on a semi truck are much larger and more spread out. The largest blind spot is on the passenger side, and it can reach almost the entire length of the truck. Many car drivers who get their license these days are learning about the  "no-zones," which are the truck's blind spots that they shouldn't enter while on the road. When it comes to blind spots, it's always best to use your turn signals far in advance and to double check before switching lanes.
Baltimore Freight-Liner Western For All Your Trucking Needs
Whether you are looking to upgrade your fleet to tow trucks or simply interested in the latest trucking technology, you can rely on Baltimore Freightliner-Western Star. We have provided top-notch service for the trucking industry for 30 years and would love to assist you in buying a new top-of-the-line truck, finding the specialty parts you need, or repairing your truck. Give us a call toll-free at 800-832-7278 or locally at 410-685-4474, or contact us online. To find out more about what we are up to, follow us onFacebook, Twitter, and Pinterest.