Daimler Trucks North America took the opportunity on October 6 at the American Trucking Associations' Management Conference & Exhibition to share their latest news on trucking innovations: a new safety system package, as well as Detroit-branded medium-duty engines. As the industry continues to experience steady growth, these latest additions from DTNA just go to show the reason behind improving sales and company success: they are innovations that take into account the needs of fleet owners and truck drivers alike to make for an overall more effective experience. Read on to find out more!
The Detroit Assurance Package
The new safety system announced by DTNA has been dubbed the "Detroit Assurance Package;" it offers a number of features that are designed to improve overall driving safety. The package includes a radar system to alert the driver about possible collisions, an adaptive cruise control option, as well as a camera system to monitor lane departures. This new system allows the driver to improve their performance, and it also improves the overall performance of the vehicle itself. So far, the Detroit Assurance Package is available in both the Freightliner Cascadia Evolution model and the Cascadia, along with the new medium-duty engines.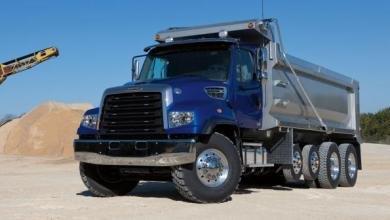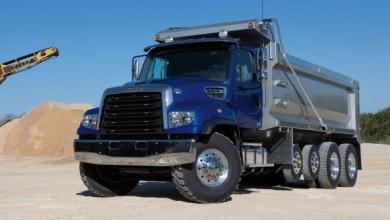 Medium-Duty Engines for Freightliners
The new medium-duty engines, the DD5 and the DD8, will be offered starting in 2016. Not only are they designed for high-quality performance, but they are also considered to be eco-friendly engines; according to DTNA's president, the engines will meet the regulations for greenhouse gas emissions projected to be in place for 2017.
 Baltimore Freightliner-Western Star
If you're in the trucking business or are looking to expand your business through trucking, call on Baltimore Freightliner-Western Star to take care of your trucking needs. You can call toll-free at 800-832-7278 or locally at 410-685-4474. You can also shoot us an email with your questions or concerns at info@baltimorefreightliner.com.
Since 1986, Baltimore Freightliner-Western Star has provided top quality service for the trucking industry. Whether you need to purchase specialized truck parts from our expansive inventory, expand your fleet with our selection of top-tier trucks, or have your company's trucks serviced or repaired, Baltimore Freightliner-Western Star is the best choice in trucking. Become one of our many satisfied customers today!
Be sure to follow us on Google+ and find us on Facebook to stay up-to-date on all the latest from Baltimore Freightliner-Western Star. Follow us on Twitter too: @bmorefreight.
Source:
http://www.ttnews.com/articles/showtemplatemce2014.aspx?storyid=36221
Tags: DTNA, medium-duty, safety